LINKUP: MUSIC MONDAYS WITH "My So-Called Chaos"
July 14, 2014
Link-ups are a fabulous way in the bloggersphere for us bloggers to interact and mingle. It's like happy hour but with blog posts! This monday I thought I'd join in on Angie of
mysocalledchaos.com
's Music Monday link-up!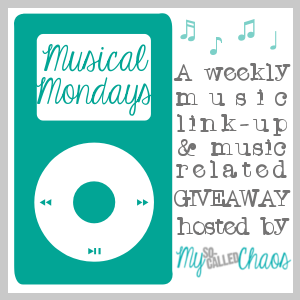 Every summer I make a new playlist. It can consist of songs that remind me of that summer, songs that I discovered that summer, and songs that just sound summer-y. For example "Summer" by Calvin Harris, duh! My music listening habits depend on who I see in concert. So far I've seen Paramore, Fall Out Boy, New Politics, The Front Bottoms, and Say Anything. I've been jamming to new and old Fall Out Boy and Paramore, and The Front Bottoms.
Here's a screenshot of my current Summer 2k14 playlist:
As you can see it's a mix of pop-punk, indie, folk, country, pop, and a favorite genre of mine I like to call "The Fault In Our Stars Soundtrack".
However the link-up wants me to choose one song I'm feeling specifically.. ahh this is so hard. I choose....
Thunder Clatter by Wild Cub
I chose this song because it's a little folk-y and a little dance-y. That's how I like my music (i.e. Two Door Cinema Club/The Wombats). I'm a sucker for more than one voices singing at the same time. Any song that I can imagine driving around on a summer night to, I'm all for it.
Stay tuned for a blog post about my trip to London!